Main content starts here, tab to start navigating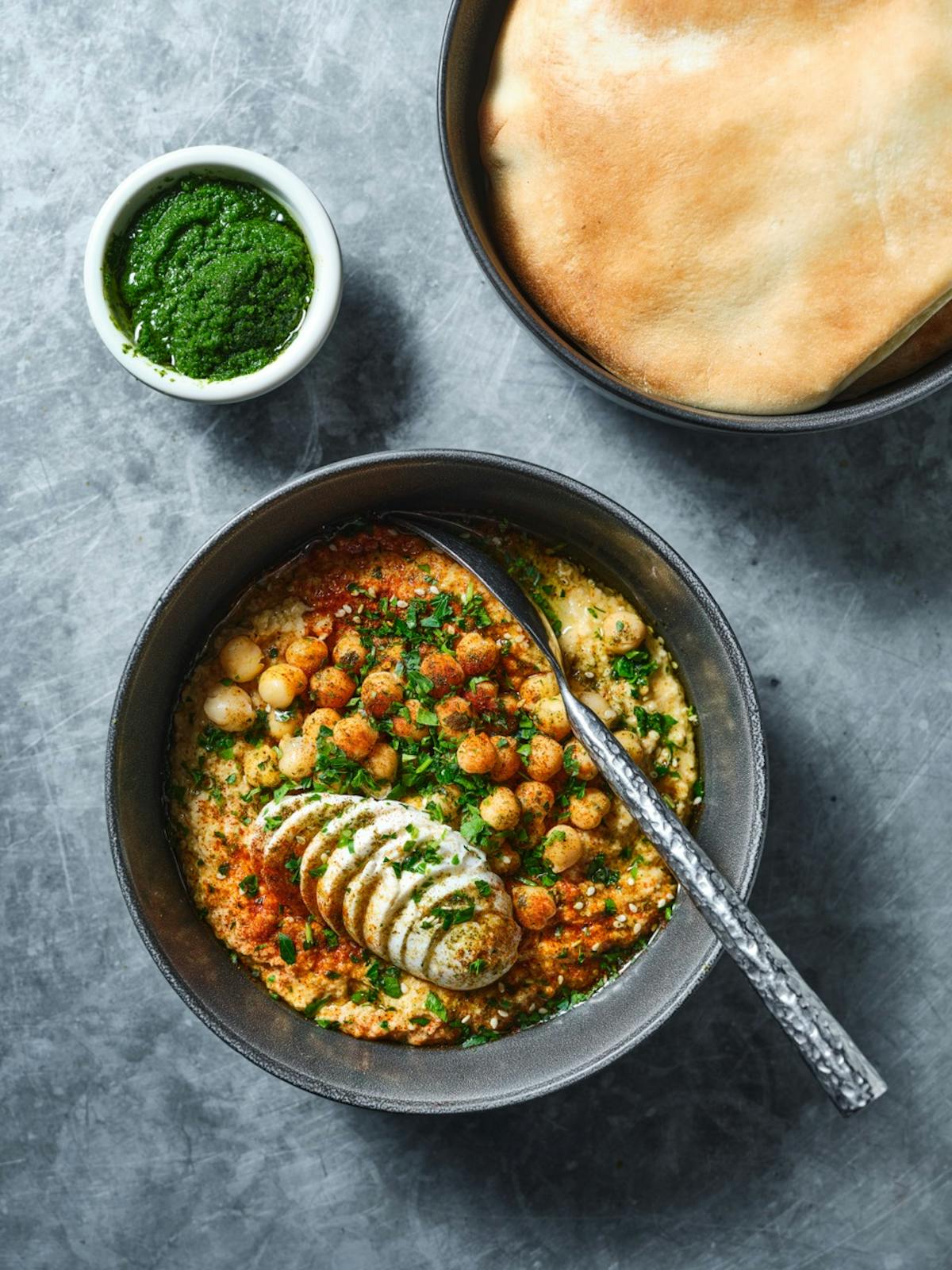 Opened in 2021 by Chef Yoav Schverd, Nua specializes in Modern Mediterranean cuisine.
Nua is located at The Crescent Hotel in the Heart of Beverly Hills and is open for Breakfast (Brunch on the weekends), Lunch & Dinner 7 days a week. With a full bar, indoor dining as well as a beautiful garden patio, Nua offers a variety of settings for diners to enjoy.
"The small, intimate patio, hidden from the street, woos diners looking for a serene lunchtime escape." - The Hollywood Reporter
Nua focuses on fresh, quality ingredients and a Kosher style preparation to deliver a clean, healthy & tasty experience.
Chef Yoav Schverd
Hailing from Tel Aviv, Yoav's cuisine is a culmination of the vast cultures he grew up around, which include many Mediterranean, Middle Eastern, European, Asian, and African influences. Like many, perhaps his most significant impacts come from his home life. At the age of 4, Yoav regularly went fishing with his father and learned how to catch and clean a fish before learning to read. Seeing his mother prepare the fish for dinner inspired his love for cooking
"I remember my dad coming back from the Jaffa port with a couple of fish in his bag and some ice. Mom was frying the fish straight from the sea, as fresh as it can be. The house was full of that m smell, and I can still feel it."
Since moving to Beverly Hills in 2016, Yoav has found success as a private chef to the stars and the upper echelon of Los Angeles as well as a culinary consultant to hotels and restaurants before opening Nua in 2021.
The Crescent Hotel
The Crescent Hôtel is an intimate historic hideaway in the heart of the Golden Triangle of Beverly Hills. Situated at the corner of Brighton Way and North Crescent Drive, the hotel is steps away from Rodeo Drive and offers a beautiful view of the historic City Hall tower from its outdoor dining terrace.

The hotel was built in 1927 and artfully renovated. The original art deco architecture embodies old world influence with modern luxury. The unique Hotel has long been the host for creative artists. Original and Limited edition artworks create a gallery environment throughout the hotel.

As you step through the beautiful wrought iron doorway of the Crescent Hotel, you will feel immediately at home